GFI needs frontline staff to ensure we are running efficiently.  We hire administrative assistants, webmasters, appointment setters and more.  We train an support our frontline people so they can be of the best possible service to our agents and our clients.  Apply below.
GFI's Middle Management Team is an essential ingredient in our business.  They manage and supervise the work of the team.  They coordinate work-flow, help people set deadlines and then hold them accountable for accomplishing them.  Interested?  Apply below.
Like most businesses of today, GFI needs leaders who can serve in executive positions.  One position is an executive secretary who connects with agents, clients, insurance companies, and everyone else involved with our company.  Our executive secretary is the company "go-to" person.  Apply below.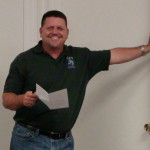 My Thoughts
"Security~Financial Comfort~Achieving Goals~ Working with a Team~Choice~Freedom~ these are just some of the reasons I left a 'safe' job as a teacher.  I learned that safety and security are not the same thing.  I've become the 'captain' of my destiny.  My success is a result of setting clear goals, charting a course, and continually working toward the finish line.  GFI can give you these same choices and freedoms."
Brett Zandes, CEO
Free NO OBLIGATION consultation
Become financially independent today!