We have archived video and audio presentations which are available for purchase.  We also have course to support you with your budget and financial decisions.  We can customize a course just for you as well.  To view one of our videos, please click here.
Global Freedom has written materials which include eBooks, templates, and protocols to support you on your journey to financial independence and the freedom of choice.  These written materials are available at reasonable prices in our store.  To find your missing piece, please click on the link below.
When the GFI Team offers face-to-face or Zoom meetings, we take pictures of the white boards to share with others.  We create renderings of this digital information to share with people.  It's almost like being there, and you can review the materials over and over.  Please click on the link below.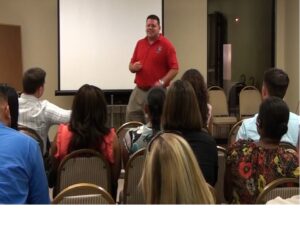 From the CEO
"After working for someone else most of my life, the autonomy to make decisions about what's best for me, gives me the freedom I've missed.  As an agent, I have the opportunity to make the very best decision for me and my family.  And if I make a wrong move, I can choose again and redirect my own actions.  There's nothing better than being a Self-Employed Independent Contractor with a comprehensive system to plug into!"  
Brett, GFI CEO
FREE NO OBLIGATION CONSULTATION!
Become financially independent today!