Global Freedom Solutions has promotional items like shirts, caps, mugs, water bottles and more.  We donate our profits from this store to our affiliate, Entrusted Legacy.  Please follow the link.
While GFI primarily offers insurance coverage through a variety of underwriters, we also offer mortgage broker and financial advisors.  To learn more, please click on the link below.
Our affiliate, Entrusted Legacy is a non-profit which works with the adults who support youth.  You can support Entrusted Legacy by participating in the Amazon Smile Program.  Details below.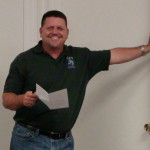 Message from GFI's CEO
"Your success is GFI's success.  We are here to train, coach, and support in any way we can.  We have tools and protocols you can use.  We've learned the importance of setting standards, planning, setting appointments, follow-up and follow-through, and we're here to help you master these strategies."  
Brett Zandes, CEO
FREE NO OBLIGATION CONSULTATION!
Become financially independent today!